Take a look at the Stars Accounting Ltd book recommendation section:
First Class Accounting Services at cheap prices.
Here we have an Amazon search function that links directly to finance related literature.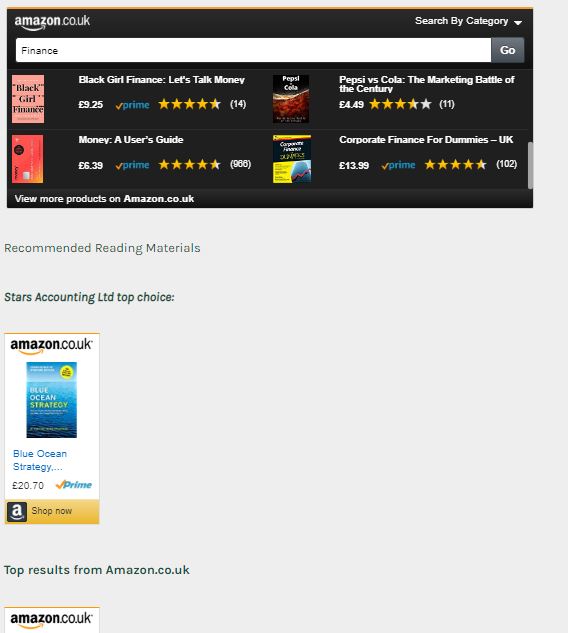 We also list a number of books which we particularly enjoy.
Our top choice is currently 'Blue Ocean Strategy'.
Do click the link and see if anything takes your fancy, or if there is a specific book you would like to see contact us and we'll see if we can promote it for you.